Estate Planning and Probate
Regardless of the size of an estate, it is important to have properly drafted wills and trusts to carry out your final wishes and minimize tax liability. If a person dies without a will, administration of the estate is governed by Indiana's intestate succession laws, which are not necessarily intended to minimize tax liability or distribute the estate as you would have wished.
An experienced attorney can advise you with respect to important considerations such as:
Specific Bequests
Spousal Allowance
Distribution of the Residuary Estate
Designation of a Personal Representative
Creating a Trust
Disinheriting an Heir
Tax-Free Gifting
In addition to a Will, an estate plan should also include:
A Power of Attorney, a document by which you designate another person to act on your behalf now or upon your incapacity.
An Appointment of Health Care Representative, a document by which you delegate certain designated acts on your behalf relating to healthcare decisions.
A Living Will, a document by which you can state your wishes regarding medical care and life-prolonging procedures in the event of a terminal illness or a persistent vegetative state.
Probate is the statutory legal process by which an Estate is administered following death and can be supervised or unsupervised by the Court.
The attorneys at The Koch Law Firm P.C. are experienced in Estate Planning and Probate. If you do not currently have an estate plan, need to update an existing estate plan, or need to administer an estate in probate, we are ready to put our experience to work for you.
Or contact us to get started. »
Bedford Office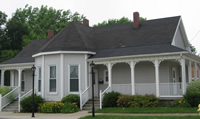 1801 I Street
Bedford, Indiana 47421